Faulkner's
2021-Greenitiative
In 2021 we want to be more involved and environmentally conscious about our business. We recognize the need for environmental help, and understand a little push can go a long way. We pledge to do periodic beach clean-ups, recycling drives, all leading up to being the first U.S Plastic company to carry 100% RECYCLED ACRYLIC.
We're Kicking things off with:

FAULKNER'S BARRIER DRIVE

Don't throw your barriers away, bring them to us and we'll recycle them for you. Please do not let them hit the landfills.

(Drop off Location)

Faulkner Inc of Miami

7275 W 20th Ave, Miami, FL 33014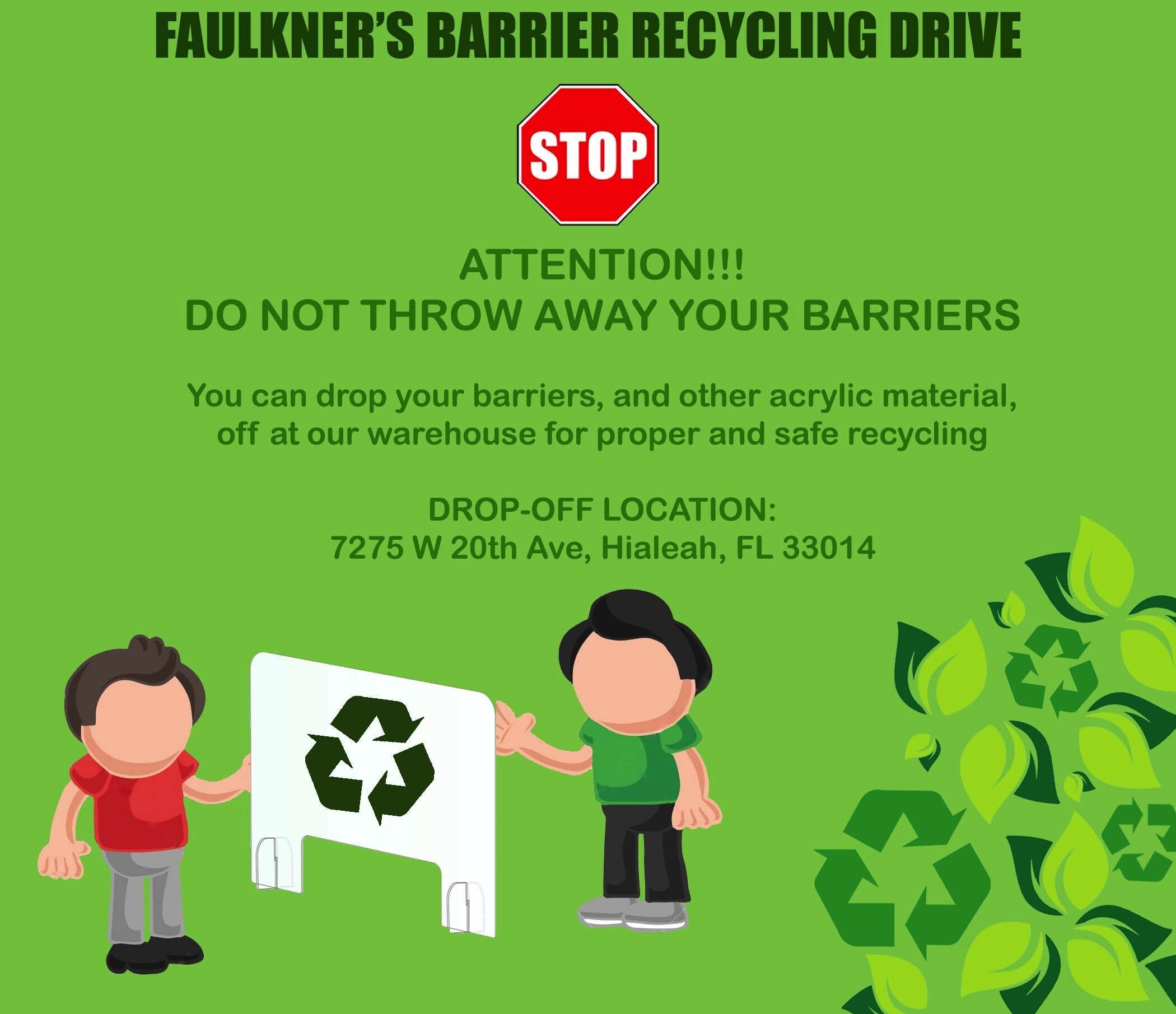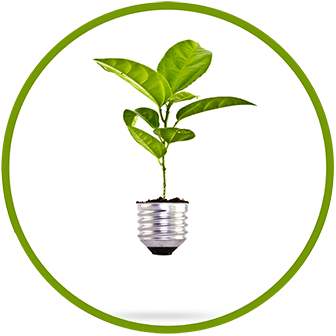 Why are we
Thinking Green?
During the pandemic so many things were happening, it's understandable that the masses weren't paying attention to what 2020 as a whole meant for our future and the environment. We found out that during 2020, 3 years worth of acrylic were produced in the span of 3 months, mostly for PPE purposes, which we believe are not meant for long-term usage. Once people feel comfortable these barriers may start showing up in the landfills. The moment we realized this we quickly sprung into action and organized a barrier drive. We've never done anything like this so we did our research and realized there was so much to do for the environment and so many ways to grow as a unit. Help us stop performance plastics from reaching the landfills. Our planet will thank you.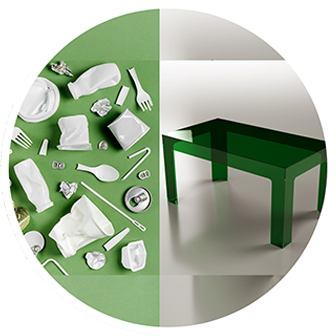 Single use
V
S. Performance Plastics
As a plastic company we are tethered to the plastic industry as whole, which has a less than desirable reputation due to its negative impact on the environment, this we recognize. We in no way support single-use plastic which similar to its name is meant for one-time usage. Faulkner Plastic only sells Acrylic (Plexiglass), Marine/Cutting Board, Polycarbonate, Acetal, etc., these materials are known as performance plastics and are not intended for one time use.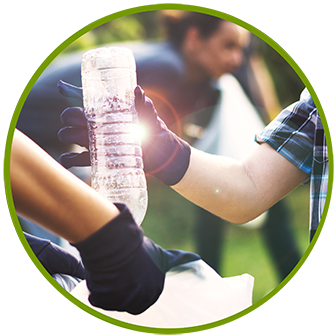 What's
Actually

changing at

Faulkner?

We are committed to doing better by the environment and are now the first US plastic company to carry 100% RECYCLED ACRYLIC SHEETS. We are going to continue to recycle our scraps and open the doors to barrier customers and acrylic customers alike to recycle their barriers/scraps by dropping them off at our location as well as doing periodical company-wide beach clean-ups, environmentally driven charity, etc.
Green Cast, made by Madreperla, is the world's first and only 100% recycled cast acrylic sheet.You get the same pure, high quality acrylic you'll find in regular products. Email or call us now for a quote on Greencast Recycled Acrylic Today!
Official Launch Countdown